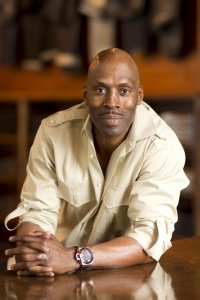 Kevin Willis, Chairman of the Atlanta Children's Foundation, is most notably known for his 21 year NBA career and his towering 7-foot frame.
Drafted by the Atlanta Hawks in 1984, Kevin is one of 15 players in NBA history with more than 16,000 career points and 11,000 career rebounds. Averaging 27 minutes per game in 21 NBA seasons, Willis holds career averages of 12.2 PPG, 8.4 RPG, and 0.9 APG. While he'll always consider himself an Atlanta Hawks lifer, Kevin won a World Championship with the San Antonio Spurs in 2003. He proudly shares the second position for most seasons played in the NBA with Robert Parish, Kevin Garnett, and Dirk Nowitzki.
Upon his retirement following the 2006–07 season, Kevin returned to his clothing business fulltime. The Atlanta-based company, Powered by Willis, which specializes in custom wear for big and tall men, was founded in 1988 by Willis and his former Michigan State teammate Ralph Walker.
Having experienced the challenges of growing up in intercity Detroit, Kevin, along with his older brother Robert, made a promise to each other as teenagers: We're going to find a way to give back, to give kids the love, support, and opportunities to change the course of their lives for the better.
That's why Kevin and Robert founded Atlanta Children's Foundation in 2002. Along with the Atlanta Hawks, the NBA Players Association, countless volunteers, partners, and supporters, Atlanta Children's Foundation is making a positive and lasting impact on children living in long-term foster care.