Entrepreneurial Training
&

Development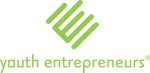 Through a collaborative partnership with Youth Entrepreneurs (YE), foster youth are afforded an opportunity to join together to meet their common economic, social, and cultural needs. YE Village will equip these resilient young people with the values and vision to pursue their dreams through hands-on experience in an inspiring environment.
We endeavor to change the mindsets of young people, to help them believe in themselves and what they can accomplish. Our experiential education model instills entrepreneurial and economic principles that provide a foundation for prosperity. We aim to inspire youth to overcome barriers and seize opportunities for good.
YE Village is based upon the principles of empowerment, education, and community.
If you are interested in learning more about YE Village, please fill out the form below and we will be in touch.